NEWS!

http://www.broadwayworld.com/bwwbooks/article/Selfless-Self-Press-Releases-Additional-Translations-of-Ramakant-Maharajs-Essential-Teachings-20160722

Shri Ramakant Maharaj, (75 years old), is a direct disciple of Shri Nisargadatta Maharaj. He spent nearly 20 years with his Master.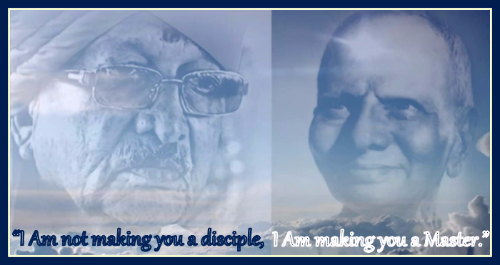 He is a Self-Realized Master, a jnani who teaches in English, (as well as Marathi). Shri Ramakant lives in Nashik, Maharashtra. Visitors from all over the world are travelling to the small ashram in India to be in the Presence of this rare Master, listen to the teachings and receive the Naam Mantra, (at his discretion).

Further information from www.ramakantmaharaj.net.
Selfless Self:

Talks with Shri Ramakant Maharaj
(The Authorized and Definitive Book of Teachings

of Shri Ramakant Maharaj)

Coming Shortly!

'Selfless Self' in normal text
without bold capitals and large fonts...

© "Selfless Self Press"

Editor: Ann Shaw

admin@selfless-self.com
admin@ramakantmaharaj.net

First Published in U.K.


ISBN: 978-0992875602

First Edition (8.27" x 8.27")
Published April 11 2015
404 pages

Second Printing, November 2015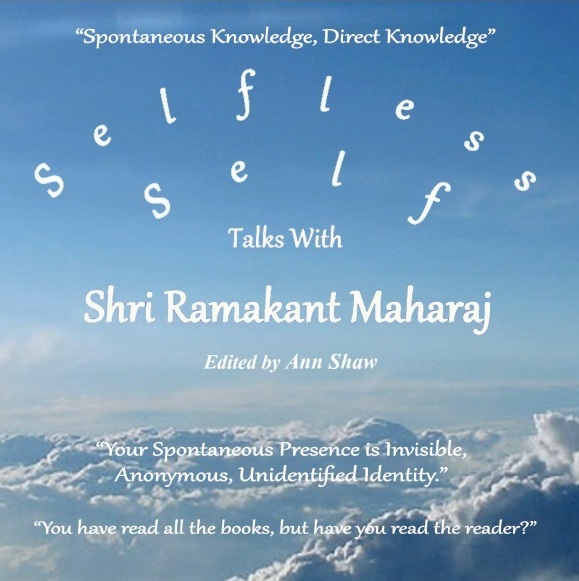 First Published in U.K.

ISBN: 978-0992875619
Second Edition (9"x 6")
Published August 01 2015
434 pages

Second Printing, November 2015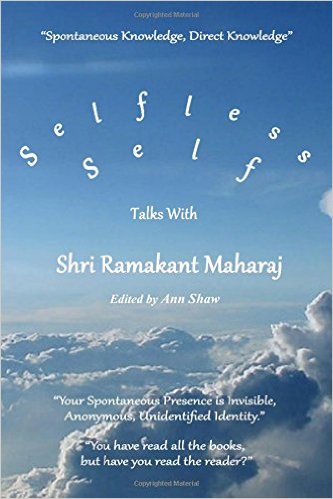 About the Editor
Ann Shaw's search began in the late 1960's and has continued throughout her life. At university in the UK, she studied Theology, Philosophy and Comparative Religion, Sanskrit, and specialized in Indian Philosophy and Religion. Over the decades, she practised meditation, Self-enquiry, contemplation and went on solitary retreats. She immersed herself in a wide variety of spiritual literature from east and west.
Further down the 'illusory' road, the teachings of Shri Nisargadatta Maharaj and Shri Siddharameshwar Maharaj brought the search to an end. When she eventually visited Nisargadatta's disciple, Shri Ramakant Maharaj, she knew for certain, that she had reached the destination!
A background in publishing and writing in various genres also prepared her for the task of compiling Selfless Self.
The 'Spontaneous Direct Knowledge' flowing from Shri Ramakant Maharaj coupled with diligence and understanding on the part of the editor, have together produced a power-packed, spiritual classic.

In her own words: "I was completely absorbed in the unfolding of this book and was guided throughout by both the living Master, Shri Ramakant Maharaj, and by (my) Inner Master - 'Selfless Self'.

"This is an instruction manual through which the Master guides, pushes, and draws the reader towards Spontaneous Self-Realization. Selfless Self: Talks with Shri Ramakant Maharaj is the highest knowledge delivered in plain, simple language. These pragmatic teachings are aided by a methodical presentation to enable the fullest absorption of Ultimate Truth".